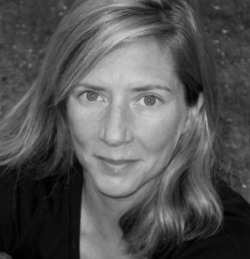 Final Judge Allison Joseph has selected poems by Nancy K. Pearson to win The 2010 Tusculum Review Poetry Prize.  All poems Pearson entered into the contest—"It Was a Swell Fiesta," "Left for Dead," "Shift," "Waiver," "Eulogy," & "Typeface Elegy"—will be featured in vol. 6/2010, due out May 1st.
Nancy K. Pearson's first book of poems, Two Minutes of Light, published by Perugia Press in August 2008, won the 2009 L.L. Winship/PEN New England Award and was a finalist for a Lambda Literary Award. Her book has been selected as a Must-Read from the 9th Annual Massachusetts Book Awards. Pearson recently completed two seven-month poetry fellowships at The Fine Arts Work Center in Provincetown. Originally from Chattanooga, TN, she now lives on Cape Cod with her partner.
As winner of TTR prize, Peason receives publication & a $1,000 purse.  TTR editors are hoping to feature all finalists for the prize on the journal's website in the coming months.
The editors wish to thank the hundreds of poets who entered this year's contest.  TTR will be running a prose contest in 2011.  Check our website over the summer for full contest guidelines and information regarding the contest's final judge.
2010 Tusculum Review Poetry Prize, Winner
Nancy K. Pearson of Wellfleet, Massachusetts
2010 Tusculum Review Poetry Prize, Finalists
Rachel Langille of Dearborn, Michigan
Mary Elizabeth Parker of Greensboro, North Carolina
Nancy K. Pearson of Wellfleet, Massachusetts
Susan Spillman of Wichita, Kansas
Jim Tilley of Bedford Corners, New York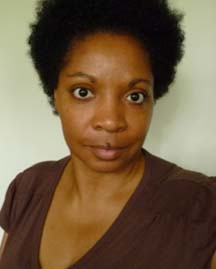 2010 Tusculum Review Poetry Prize, Judge
Allison Joseph is an Associate Professor at Southern Illinois University, Carbondale, where she serves as editor for Crab Orchard Review and director of the Young Writers Workshop, a summer conference for high school-aged writers.
Books: Allison Joseph is the author of five full-length collections of poetry, What Keeps Us Here (Ampersand, 1992), Soul Train (Carnegie Mellon, 1997), In Every Seam (University of Pittsburgh Press, 1997), Imitation of Life (Carnegie Mellon, 2003), and Worldly Pleasures (Word Press, 2004). Her sixth collection, My Father's Kites, will be published in 2010 by Steel Toe Books. 
Awards: What Keeps Us Here won Ampersand Press's 1992 Women Poets Series Competition. It also received the John C. Zacharis First Book Award from Ploughshares and Emerson College in Boston. In addition, she was awarded Illinois Arts Council Fellowships in Poetry in 1996 and 2007 and a Literary Award from the Illinois Arts Council in 1997.