2022 Poetry Chapbook Prize
A prize of $1,000, publication of the chapbook in The Tusculum Review's 2022 issue, and creation of a limited edition stand-alone chapbook is awarded for the winning collection of poems.
The contest opens for submissions August 1, 2021 and the deadline is June 15, 2022 on Submittable.com.
Each manuscript should consist of a 20-30 page chapbook in a standard 12-point font. Chapbooks may not have been previously published nor be forthcoming, though individual poems may have been published elsewhere (provided rights have reverted to the author).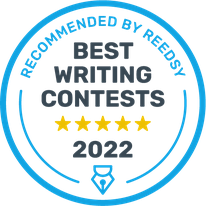 The entry fee is $20 per manuscript. Entry fees include a one-year subscription to The Tusculum Review (an annual publication) and consideration for publication. We encourage international submissions but must charge an additional $15 fee to mail the journal to locations outside the U.S.
Please submit a cover letter with your entry. The cover letter should include the title of your entry, your name, postal address, phone number, and email address. Please do NOT include your name or any other identifying information on any page of the chapbook manuscript.
Editors of The Tusculum Review and final judge Carmen Giménez Smith will determine the winner of the 2021 prize. Family, friends, and previous students of the final judge as well as The Tusculum Review editors are disqualified from the contest, as are those with reciprocal professional relationships.
Names and identifying information will not be visible to the judges. The Tusculum Review reserves the right to extend the call for manuscripts or cancel the award.
---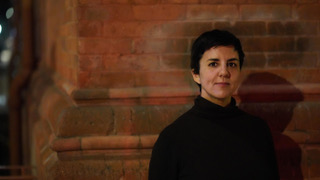 Carmen Giménez Smith, a 2019 Guggenheim fellow, is the author of seven books including Milk and Filth, a finalist for the 2013 National Book Critics Circle Award in poetry and Be Recorder, a finalist for the National Book Award, the L.A. Times Book  and the PEN Open Book Award. She was awarded an American Book Award for Bring Down the Little Birds and the Juniper Prize for Poetry for her collection Goodbye, Flicker. She is publisher of Noemi Press and a Professor of English at Virginia Tech.
---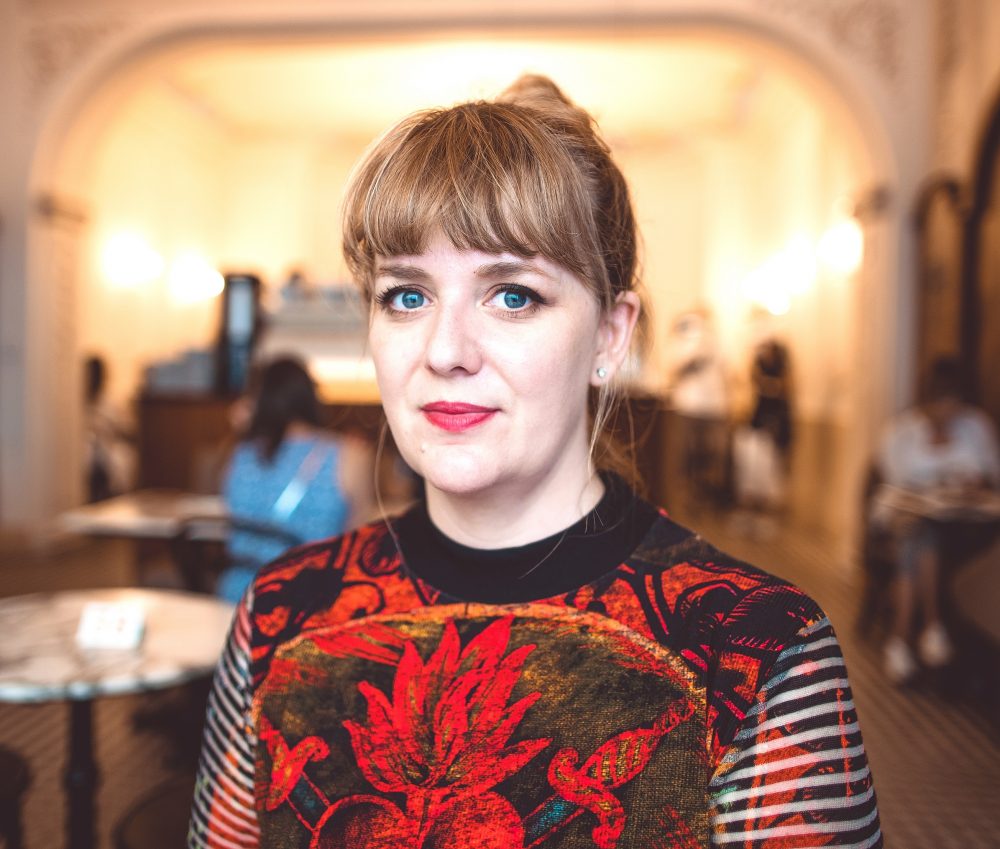 L.A. Hawbaker is a writer
based in Chicago by way of New Orleans, Hawaii, Poland, and Prague. Her work
has appeared in Allium Journal, Bright Wall/Dark Room, Newcity Magazine,
and others. You can find her on Twitter @laurahawbaker or www.lahawbaker.com. 
Sturgis also recognizes finalist Bronwyn Mauldin's "Beans and Rice": "In 'Beans and Rice,' Bronwyn Mauldin crafts an absorbing tale of revenge with its origins located in El Salvador and its final tragedy enacted behind a car wash in Los Angeles. This is more than a story of two men and two murders; it's a saga of broken systems and broken trust across countries and generations. What do parents – or homelands – ask of or want for their children? Both Mauldin's prose and gaze are unflinching, and this lack of sentimentality makes the end of 'Beans and Rice' hit with great force."
---
2021 Fiction Prize Winner
Bronwyn Mauldin is the author of Love Songs of
the Revolution and The Streetwise Cycle. Her work has been published
by Akashic Books, CutBank, Literature for
Life, Necessary Fiction, Gold Man Review, and dada
anthology Maintenant. She is founding editor of the Artists 4
Democracy newsletter. Her zines can be found in bookstores and libraries across
the US and in a time capsule. She has been a writer in residence at Mesa Verde
National Park and Denali National Park.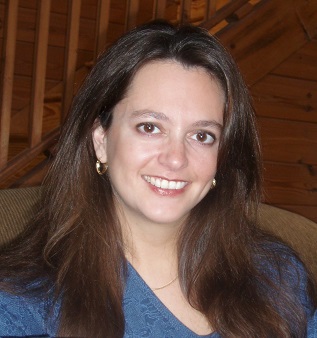 Judge Amy H. Sturgis's longstanding generosity to the review and Tusculum University is much appreciated; before judging this contest, she presented a lecture on Indigenous Futurism as part of the English Department's Summer 2020 Afrofuturism course and lecture series. Sturgis holds a Ph.D. in Intellectual History and specializes in the fields of Science Fiction/Fantasy and Indigenous American Studies. She is the author of Tecumseh: A Biography; The Trail of Tears and Indian Removal; Presidents from Hayes through McKinley, 1877-1901; and Presidents from Washington through Monroe, 1789-1825. She has published countless articles, essays, and stories; spoken at a number of colleges, universities, and other venues; and been interviewed for many podcasts, documentaries, and television programs. In 2017, she guest edited and solicited work for Apex Magazine's  "Celebration of Indigenous Fantasists." Two of the stories in the issue won prestigious Hugo and Campbell awards, two firsts for Native authors.
---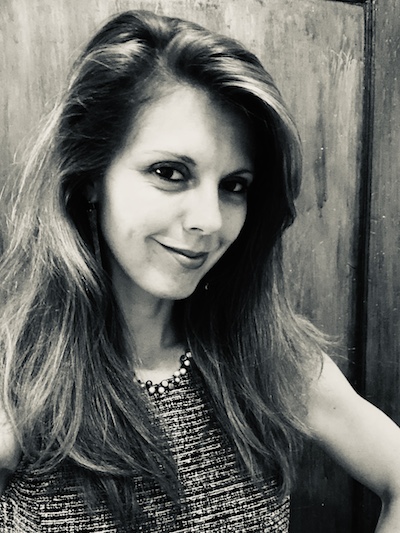 2020 NONFICTION PRIZE WINNER
From a crowded field of intriguing essays, The Tusculum Review is pleased to announce the winner of the 2020 Nonfiction Prize. Judge David Lazar has chosen Jamie L. Smith's essay, "Mythology Lessons." Lazar praised Smith's work:
"'Mythology Lessons' is a deftly choreographed and deeply felt essay. The essayist uses a tripartite structure and a combination of tones and dictions to fully exploit the possibilities of the essay—to create a moving exploration of how ideas and experience intertwine, how thinking about the past is an obsessive activity, thinly concealed by the forms of intellection and apparent arrangement, which may help us move towards what is difficult to consider, but will not, in the words of James Agee, 'tell me who I am.' Still, the attempt, which in this case is considered, offered with both the risk of revelation and the efforts of discretion. The result is a poetic acceleration at the end which is moving and earned."
Smith wins the $1,000 prize, publication in the Review, and the creation of a limited edition chapbook of her essay.
---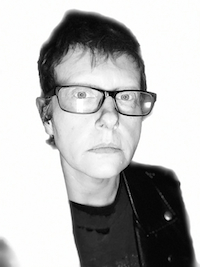 Judge David Lazar also selected two essayists for honorable mention.
He recommended Robin Storey Dunn's "Gimme Shelter," describing it as "an autobiographical essay that is willing to unsentimentally look at the details of the past and question what, if anything, has changed."
Robin Storey Dunn is a high school dropout and a community college graduate. Her writing has appeared in Gertrude, Pigeonholes, The Windhover, and Rue Scribe. Additional work can be found at her website. She lives in Austin, Texas with her wife and children.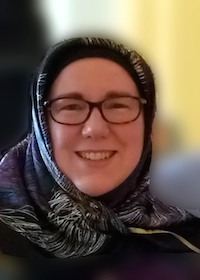 Lazar also took notice of "Shopping at Target while Muslim," by Margaret A. Johnson. "The narrator of this essay manages to remain balanced and intimate while instigating questions that are charged and essential, no small achievement," Lazar wrote.
Margaret A. Johnson, Ph.D. is an award-winning author, sociologist, business owner, and interfaith activist. Her memoir essays have been published in The Fountain Magazine and online at MuslimGirl, AltMuslimah, and Thrive Global. She has numerous academic publications from her former career as a university professor. As a business owner, she is the managing director of Transfirex, Inc., a global language translation company. She serves as the president of her mosque board and as the co-lead of the Washington DC Chapter of the Sisterhood of Salaam Shalom. She is writing her memoir, My American Pilgrimage: From Southeast Texas to the Ka'ba in Mecca. She can be found online at www.coexistmarge.com and on Twitter, Facebook, and Instagram @coexistmarge.
OUR 2020 JUDGE
David Lazar's books include the forthcoming Celeste Holm Syndrome (Nebraska) and the anthology Don't Look Now (Ohio State), co-edited with Kristen Iversen, as well as I'll Be Your Mirror: Essays and Aphorisms, Who's Afraid of Helen of Troy, After Montaigne, Occasional Desire: Essays, The Body of Brooklyn, Truth in Nonfiction, Essaying the Essay, Powder Town, Michael Powell: Interviews, and Conversations with M.F.K. Fisher. Nine of his essays have been "Notable Essays of the Year" according to Best American Essays, including 2016-18. He is Professor of Creative Writing at Columbia College Chicago. Lazar is founding editor of the literary magazine Hotel Amerika, now in its nineteenth year, and series editor, with Patrick Madden, of 21st Century Essays, at Ohio State University Press. He was a Guggenheim Fellow in Nonfiction for 2015-16.
2019 POETRY CHAPBOOK PRIZE WINNER
Tanya Paperny is a writer, editor, and translator in Washington, D.C. Her journalism, essays, poetry, and literary translations have appeared in The Atlantic, The Washington Post, Washington City Paper, Beltway Poetry Quarterly, The Literary Review, and elsewhere. Her poem "Prababushka," about her revolutionary great-grandmother, was selected as Split This Rock's "Poem of the Week" in 2018, and Tanya is at work on a literary nonfiction book about the same badass great-grandmother. Tanya is the recipient of fellowships from the D.C. Commission on the Arts and Humanities, the Vermont Studio Center, and OMI International Arts Center. The child of Soviet Jewish refugees, Tanya's work deals with the aftermath of atrocity.
OUR 2019 JUDGE
Bhanu Kapil is an English rose, not that you'd know it at first glance. Born in the UK to Indian parents, she now lives and works in the US, where she is a professor at Naropa University and Goddard College. She maintains an exciting and beautiful blog, The Vortex of Formidable Sparkles, which recently passed its "million point" and is also the author of five spectacular yet relentlessly grim books, most recently Incubation: a space for monsters, which is to be re-published in a new edition, with a preface by Eunsong Kim, by Kelsey Street Press.  Bhanu is is also currently writing a new work, an inversion of The Secret Garden by Frances Hodgson Burnett. This is not going well. Will Bhanu ever become a widely read British novelist? Please send practical advice on how to become a British novelist and/or a note of encouragement to thisbhanu@yahoo.com. In better news, in summer 2018, Bhanu had her first solo European exhibition, curated by Harry Burke during Art Basel, at S.A.L.T.S. In summer 2019, Bhanu, a devotee of Hanuman, will be launching The Hanuman Institute, an art school for writers, both online and off, in venues that include Loveland, Rishikesh, Edinburgh, Malmo, Johannesburg and Oakland.  You can find her on Twitter at @thisbhanu.
2018 POETRY CHAPBOOK PRIZE WINNER
Stella Reed is the co-author of We Were Meant to Carry Water, forthcoming from 3: A Taos Press in 2019. She teaches poetry to women in domestic violence and homeless shelters through WingSpan Poetry Project in Santa Fe, NM. She's recently published in The Bellingham Review, American Journal of Poetry, and Tahoma Literary Review and has a piece forthcoming this summer in the Black Lawrence Press anthology, They Said.
OUR 2018 JUDGE
Emilia Phillips is the author of two poetry collections from the University of Akron Press, Signaletics (2013) and Groundspeed (2016), and three chapbooks, most recently Beneath the Ice Fish Like Souls Look Alike (Bull City Press, 2015). Her poems and lyric essays appear widely in literary publications including Agni, Boston Review, Ploughshares, Poetry, and elsewhere. She's an assistant professor in the MFA Writing Program and the Department of English at the University of North Carolina at Greensboro. Her third book, Empty Clip, was published by the University of Akron Press Spring 2018.
PREVIOUS CONTEST JUDGES
Previous contest judges for The Tusculum Review include: Mary Jo Bang, Aimee Bender, Kate Bernheimer, Jericho Brown, Amy Gerstler, Jaimy Gordon, Allison Joseph, Michael Martone, Clay Matthews, Sara Pritchard, Nate Pritts, and Wayne Lee Thomas.