African American Read-In, 2020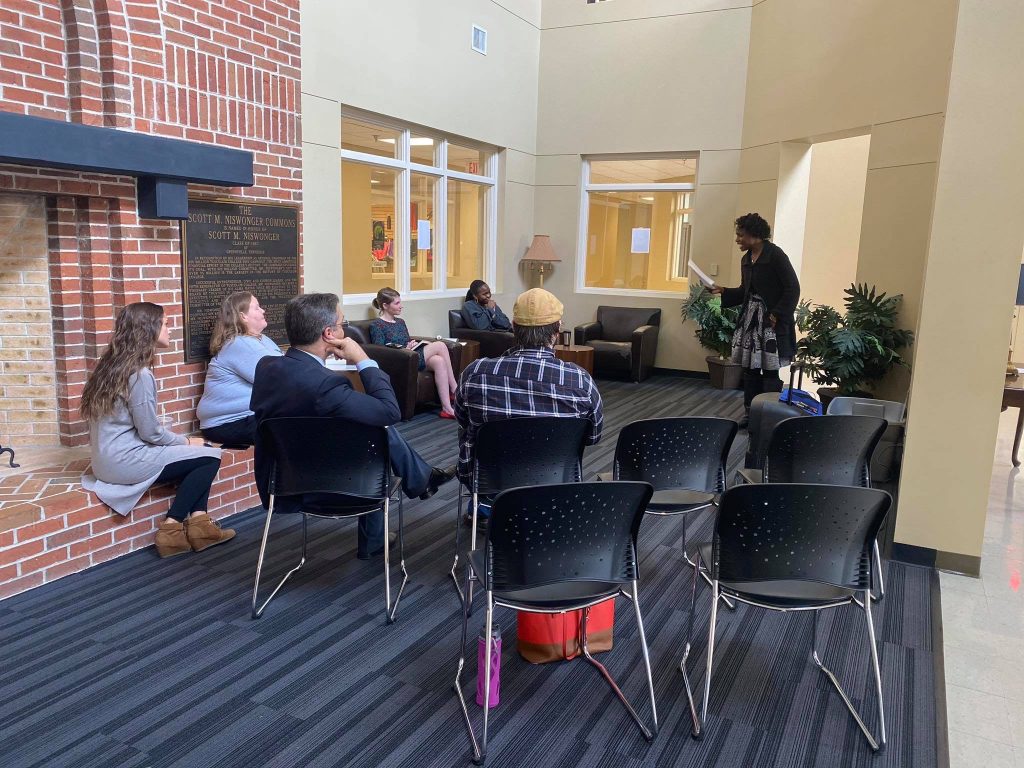 Mardi Gras, 2020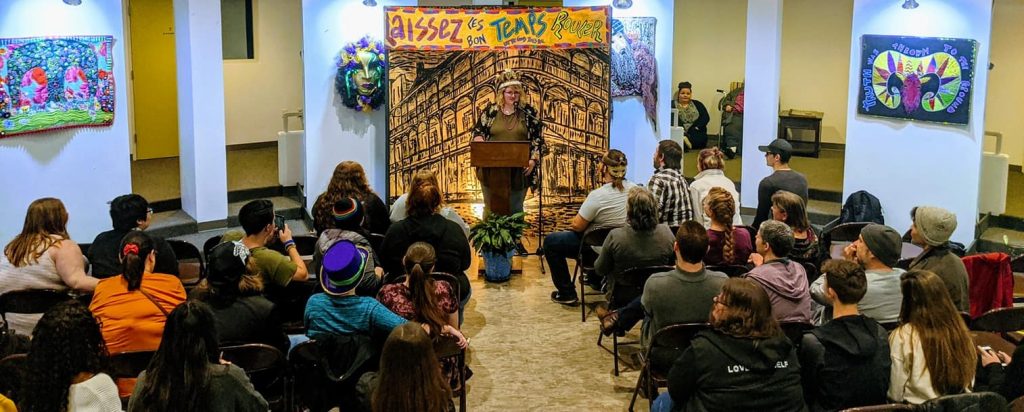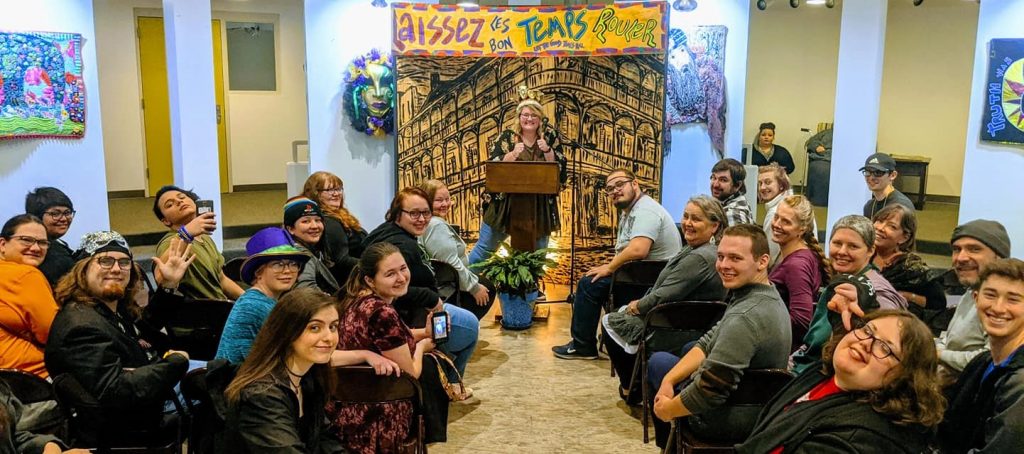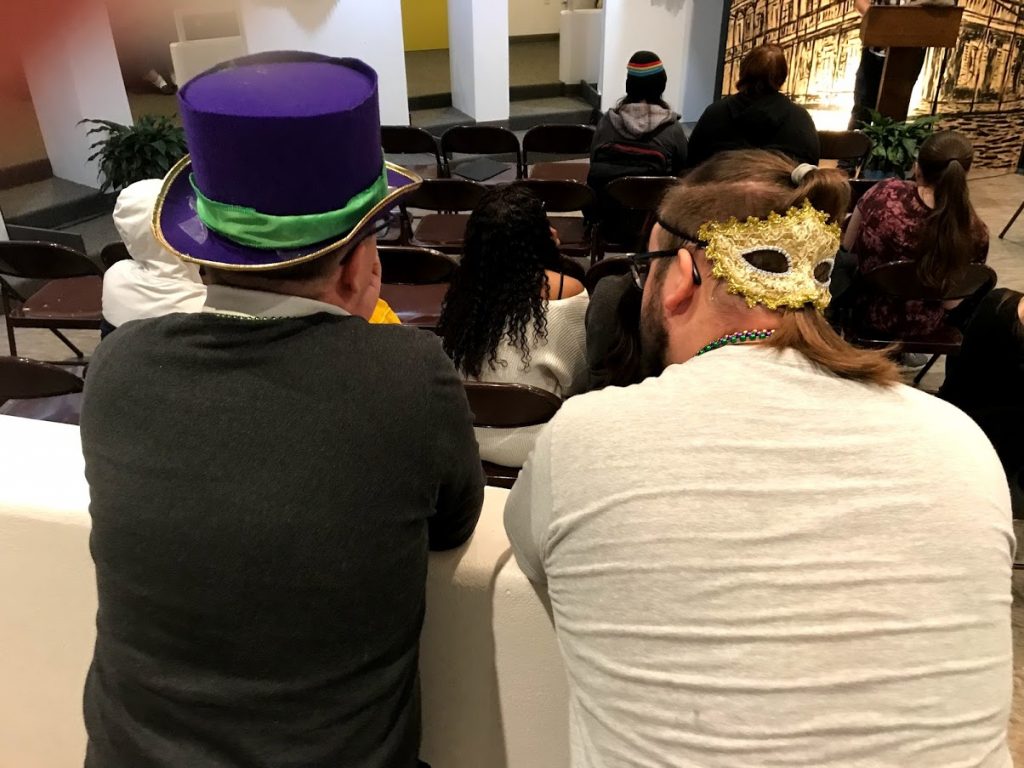 The Tusculum Review, 2019 Launch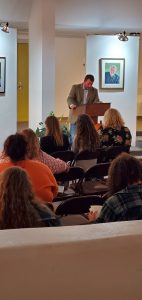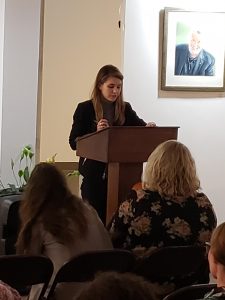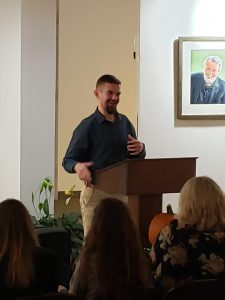 ---
Dr. Matherly's Book Launch for Echo's Fugue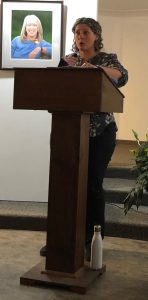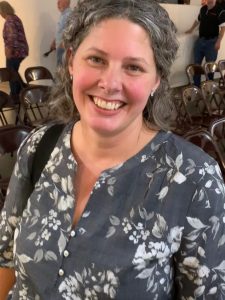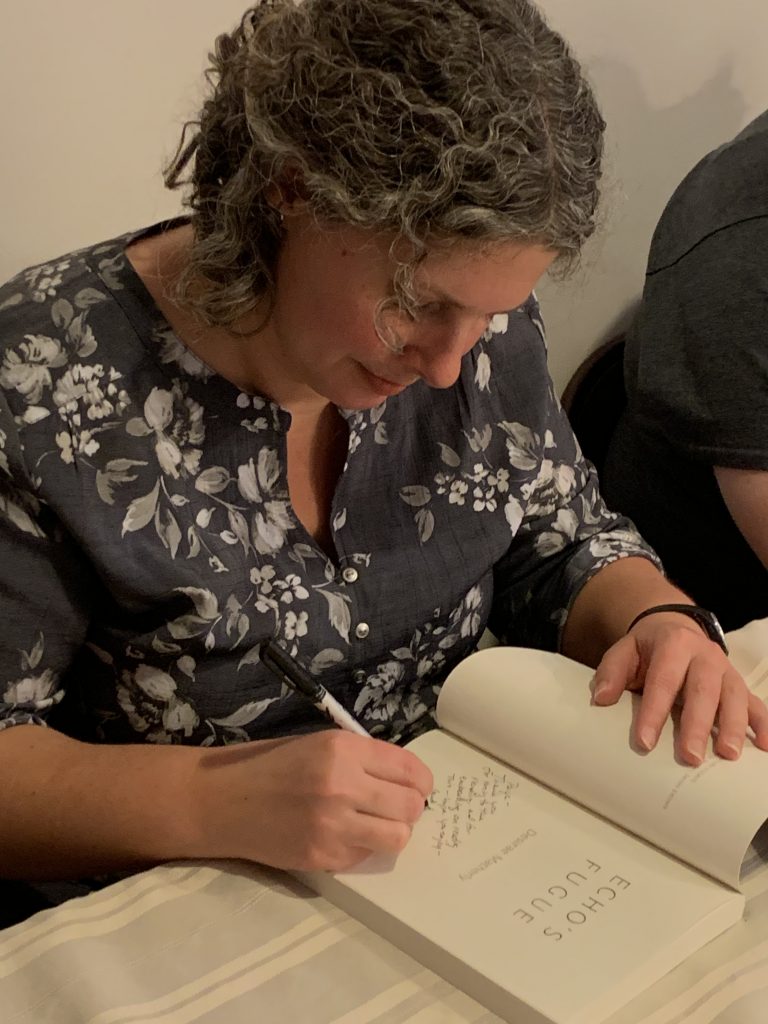 The Tusculum Review, Our International Literary Journal 
We are one of a handful of colleges in the US that offers our undergraduate students the opportunity to work for an international literary journal. Our journal allows students to learn and refine their skills as reviewers of literature, critics of visual art, and as editors of the written word. Students learn the ins and outs of navigating a publications office, from database management to pagination and layout. These opportunities provide our students with unique qualifications for graduate studies and employment in publishing and editing.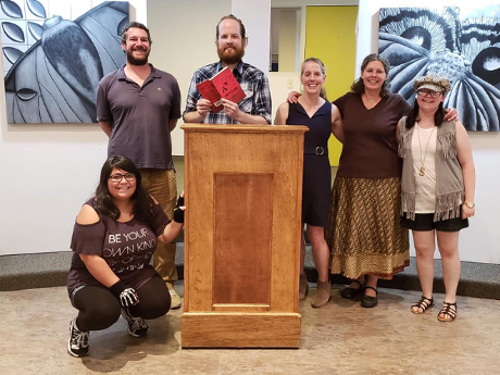 Awards & Prizes
Our students compete for bragging rights and substantial monetary prizes in an in-house literary competition. The Curtis-Owens prizes, endowed by a distinguished Tusculum alum, are awarded annually in poetry, fiction, literary nonfiction, and scriptwriting. The prizes are judged by established, award-winning writers who visit the campus to give a reading and to announce their selections at an awards ceremony in the spring. Past judges include playwright David Muschell, poet Sally Keith, fiction writer Kellie Wells, essayist Patrick Madden, poet John Hoppenthaler, and essayist Erin Tocknell, fiction writer Charles Dodd White, essayist Julija Šukys, fiction writer Eric Lundgren, poet Ada Limón, and essayist Ethel Morgan Smith. In 2019, Mark Powell will serve as esteemed judge.
Writing in the Classroom
Our students complete workshop intensive courses in poetry, fiction, literary nonfiction, and scriptwriting in addition to introductory and intermediate creative writing courses. Additionally, students present a senior capstone project in a genre of their choosing. Our writing students also take interest-based literature courses, including Literature of Conflict, Science Fiction, The Fantastic & the Uncanny in Literature, Literature Abroad, Folklore & the Fairytale, Myth & Making, World Literature, Minority Voices in American Literature, Genres in Shakespeare, and others, along with rad special topics courses and independent studies created by Tusculum English & Fine Arts professors.
Reading & Travel Opportunities
The Writing Program sponsors periodic public readings to showcase the creative projects of students. Frequent open mic nights are hosted at the University.  Senior writing students are honored annually with a formal public reading as part of Tusculum University's Humanities Series. We often provide our students with field trips to attend readings, workshops, and craft lectures.
Many of our students are rewarded with a trip to the annual Association of Writers & Writing Programs convention. Our students have attended and have been honored in the Meacham Writer's Workshop at the University of Tennessee-Chattanooga.  Students in our program have been named winners and finalists in the poetry and fiction contests of the Lex Allen Literary Festival at Hollins University.
Our program also frequently brings visiting writers to campus to read from their works and to visit classes, affording students valuable opportunities to meet and to work with esteemed working writers like Kellie Wells, Nate Pritts, Allison Joseph, Earl S. Braggs, Charles Dodd White, Adam Clay, Erin Elizabeth Smith, Sally Keith, John Hoppenthaler, Matt Hart, Abraham Smith, Tim Earley, Emilia Phillips, Patrick Madden, Julija Šukys, Katie Fallon, Ken Robidoux, Jeff Hardin, David Muschell, Erin Tocknell, D. Antwan Stewart, Kirsten Eve Beachy, Brent House, Nick McRae, Alex Quinlan, Catherine Meeks, Susan O'Dell Underwood, Eric Lundgren, Meagan Cass, Andrew Blossom, and others.
Additionally, students in our program enjoy opportunities to write and travel abroad.  Most recently, creative writing students have traveled to London, England, Dublin, Ireland, Rome & Florence, Italy, and to Barcelona, Spain.
Student Successes
Students graduating from the Creative Writing Program at Tusculum have been accepted into first-rate graduate programs with excellent financial aid packages, full tuition waivers, fellowships, and teaching assistantships, including (but not limited to): Washington University in St. Louis, Chatham University, Columbia College (Chicago), the University of Central Florida, Florida Atlantic University, the University of Central Arkansas, the California Institute for the Arts, the School of the Art Institute of Chicago, Florida International University, the University of Tennessee at Knoxville, the University of Memphis, the University of Tampa, Columbia College of Chicago, and Georgia College & State University.  Other students have followed up their undergraduate work with study in other areas of personal interest ranging from mortuary science to massage therapy.
Some of our students have taken teaching positions around the world; currently, students of our program have acquired  jobs teaching  English in Chile, the US, South Korea, and China.
Many of our students have won national awards for creative writing (including the National Book Award!) and have published in respected literary journals.
Visit our Facebook page at: https://www.facebook.com/TusculumUniversityEnglish/.