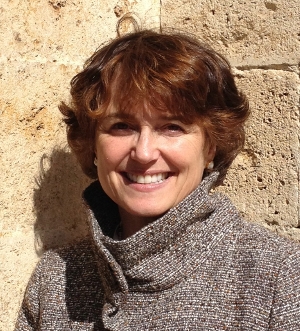 2013 TUSCULUM REVIEW FICTION PRIZE WINNER
Judge Kate Bernheimer has selected "Rogue" by Lynn Stegner of San Francisco, California as winner of our 2013 prize in fiction.  "Rogue," for which Stegner will receive a $1,000 cash award, will appear in TTR vol. 9/2013.
Of Stegner's story, Bernheimer writes: "['Rogue'] is a nightmare of a story, and easily would take its place in the tradition of a novel like The Unicorn by Iris Murdoch, for example, or "Suburban Fairy Tale" by Katherine Mansfield. I find myself returning to it with great distress and aesthetic admiration; it has a rather disturbing force and form, and also a weirdly destabilizing "normative" structure and style, which adds to the horrible, ultimate sensation overall. It is a beautiful and meticulous story."
Lynn Stegner's books include the novels, Undertow and Fata Morgana, both nominated for the National Book Award and the Pulitzer Prize, and Because a Fire Was in My Head, Faulkner Award for Best Novel, a 2007 Literary Ventures Selection, and a New York Times Editors' Choice.  Her novella triptych, Pipers at the Gates of Dawn, was awarded a Faulkner Society's Gold Medal.  She has been the recipient of fellowships from the Western States Arts Council and the National Endowment for the Arts, as well as a Fulbright Scholarship.  The anthology, West of 98:  Living and Writing the New American West, which she co-edited and introduced, was published in September 2011; and she has recently completed a volume of stories entitled For All the Obvious Reasons.  Currently at work on a new novel, she divides her time between San Francisco, California and Greensboro, Vermont.
FICTION PRIZE FINALISTS
"Psychopathia Sexualis: A Coming of Age Story" by Jessica Alexander of Salt Lake City, Utah
"The Horse on the Skyscraper" by Judith E. Johnson of Bloomfield, New Jersey
This year's finalists' short stories will appear in TTR vol. 9/2013.
2013 TUSCULUM REVIEW POETRY PRIZE WINNER
Judge Nate Pritts has chosen "I Am Not Against Ambience" by Caroline Crew of Northampton, Mass. as winner of our 2013 prize in poetry.  "Rogue," for which Stegner will receive a $1,000 cash award, will appear in TTR vol. 9/2013.
Of the winning poem, Pritts writes: "Caroline Crew's 'I Am Not Against Ambience' proceeds by way of inversion, giving only so as to take away, through mistakes & repetition, stumbling through the dumb human ways we create systems only to watch them fall apart, to watch them "ghost & repeat."  In so doing, the poem opens up a wide range of feeling that not only notates a common emotional drama but enlarges our understanding of it.  I'm grateful for that."
Caroline Crew edits ILK. Her poems have appeared in PANK, Salt Hill, and Yalobusha Review, among others. She lives between Old England and New England.
POETRY PRIZE FINALISTS
"Aubade" by Erin L. Miller of Sagamore Hills, Ohio
"Physics" by Nate Pillman of Ames, Iowa
"The Better to See You My Dear" by Ashley Seitz Kramer of Salt Lake City, Utah
"Safe in the Ground" by Leslie Williams of Newton, Massachusetts
This year's finalists' poems will appear in TTR vol. 9/2013.
2013 CONTEST JUDGES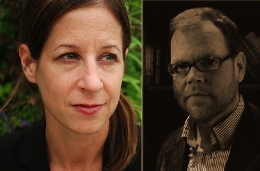 FICTION:  KATE BERNHEIMER
POETRY:  NATE PRITTS
Nate Pritts is the author of five books of poetry, most recently Sweet Nothing which Publishers Weekly describes as "both baroque and irreverent, banal and romantic, his poems […] arrive at a place of vulnerability and sincerity."  POETRY Magazine called his third book, The Wonderfull Yeare, "rich, vivid, intimate, & somewhat troubled" while The Rumpus called Big Bright Sun, his fourth book, "a textual record of mistakes made and insights gleaned…[in] a voice that knows its part in self-destruction."  His poetry & prose have been widely published, both online & in print & on barns, at places like Southern Review, Forklift, Ohio, Court Green, Gulf Coast, Boston Review & Rain Taxi where he frequently contributes reviews. The founder & principal editor of H_NGM_N, an online journal & small press, he lives in Syracuse, New York.
The editors wish to thank all who entered this year's contest. We will post details and announce final judges for our 2014 contests on our website over the summer.