Dear Sound of Footstep by Ashley Butler
Sarabande, 128 pages, $15.95
Ashley Butler explores her mother's death and delves into notions of pain, loss, and love in her memoir Dear Sound of Footstep.  Butler shares graphic details of her mother's battle with cancer and reveals her personal struggle with a father absent during her mother's last years. She also details her father's secret life and seemingly good intentions. And despite the heaviness of her subjects, Butler's artful hand maintains control over each account as she scribes each personal moment using a careful, lyrical form.
Dear Sound of Footstep was written, it seems, to chronicle a path of self-actualization and reflection. Butler writes gracefully and with bold truth. In a way, it seems as though she reflects on these life events from a place of acceptance, exploring her loss as she re-examines her life.
This reflective style isn't restricted to her own stories, however. Her pensive mood surfaces in more interactive and provocative venues through academic interests as well. Butler proves her intellectual merit via thought-provoking diction and historical events ranging from Houdini's death to the examination of D. O. Hebb's experiments of sensory deprivation.
In Dear Sound of Footstep, Butler drifts from a concrete event—something grounded in shared reality—into the abstract—something of her own fabrication. As a reader, we sit by a window with Butler, jog through the park, and re-live the years before and after the death of her mother. We swim with Butler in a lake and become listeners as Butler shares her life, mother's death, and the thoughts that arise within these events. Butler maintains a tone of sincerity and insight throughout, which establishes a bond of trust with the reader, allowing us to enter her life and look around without feeling intrusive or misled.
Butler alludes to the horizon throughout the memoir. She writes, "Failing to bend back against an opening, one develops a habit of constructing wanton parallels to track the restless, endless horizon." Moments like these allow the reader to look beyond Butler and her circumstances into something greater and as mysterious as space. Nonetheless, this abstract exploration of the horizon allows the reader to be taken to a place that "feels like we're receding from a world more uncertain than our form overhead."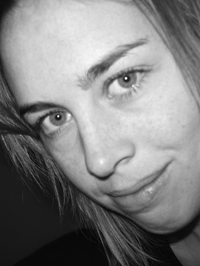 Ashley Butler was born and raised in Virginia. She has a BA from Columbia University and an MFA from the University of Iowa. Her work has appeared in Ninth Letter, jubilat, Gulf Coast, Creative Nonfiction, and POOL. She lives in Texas.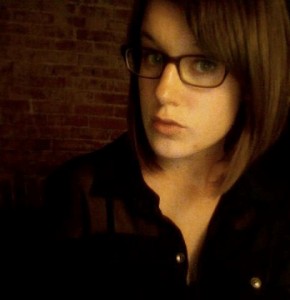 Elizabeth McDonnell graduated from Tusculum College in 2011 (BA, English, Creative Writing) and Chatham University in 2013 (MFA, Creative Nonfiction). She has served as Assistant Editor of The Tusculum Review and Fourth River. She now works as an editorial assistant for Pittsburgh Quarterly and Creative Nonfiction.