2016 TUSCULUM REVIEW POETRY CHAPBOOK PRIZE WINNER
Judge Allison Joseph has selected Skin, Bone, Feather by Christine Starr Davis of Lincoln, Nebraska as winner of our 2016 poetry chapbook contest. Skin, Bone, Feather, for which Davis will receive a $1,000 cash prize, will appear in TTR vol. 12/2016. Davis will also receive 10 artist copies of her winning chapbook produced by the English and Fine Arts departments at Tusculum College.
Christine Starr Davis holds an MFA from Vermont College of Fine Arts with a dual degree in poetry and creative nonfiction. She was a finalist in the Spoon River Poetry Review Editor's Prize in 2015, named Great Plains Emerging Writer in 2014 by South Dakota State University, wrote for the Tupelo Press 30/30 Project in May 2013, and was nominated in 2010 for a Pushcart Prize in Poetry. Her work has appeared in Cider Press Review, Clackamas Literary Review, Confrontation, Lake Effect, Monarch Review, Nimrod, Permafrost, Soundings East, Spoon River Poetry Review, Whiskey Island Magazine, and others. She maintains a website at christinestarrdavis.wordpress.com.
2016 POETRY CHAPBOOK FINALISTS
The Flea Circus of Time and Solitude ♦ Carolyn Moore ♦ Tigard, Oregon
OK By Me ♦ Sheila Sanderson ♦ Prescott, Arizona
2016's JUDGE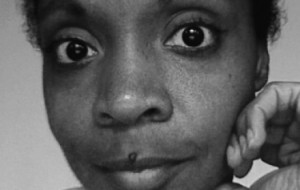 Allison Joseph, Advisory Board member & 2016 judge
Allison Joseph is the author of What Keeps Us Here (Ampersand, 1992), Soul Train (Carnegie Mellon, 1997), In Every Seam (Pittsburgh, 1997), Imitation of Life (Carnegie Mellon, 2003) and Worldly Pleasures (Word Press, 2004). Her honors include the John C. Zacharis First Book Prize, fellowships from the Bread Loaf and Sewanee Writers Conferences, and an Illinois Arts Council Fellowship in Poetry. She is editor and poetry editor of Crab Orchard Review and director of the Young Writers Workshop, an annual summer residential creative writing workshop for high school writers. She holds the Judge Williams Holmes Cook Endowed Professorship and serves as Director of the SIUC MFA Program in Creative Writing.